About Huisen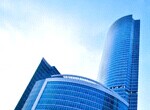 Huisen Technology is specialized in providing buzzer, piezo transducer and electromagnetic sounder. Our factory is located in east China and we have more than 10 years experience on buzzer manufacturing, we could provide customers high quality products and effective services.
Huisen could offer high tech, customized and standard buzzer, transducer and piezo products, they are widely used in the market of home application, consumer products, alarming system, automotive and industrial equipment ... etc.
Worldwide Deliveries
- High-quality Buzzer Products
- On time Shipment
- Inventory Organized
- Thorough Customer Service
- Follow-up Support
- Value-added Services
Service
An Email, a phone call or FAX to Customer Service will provide availability, delivery, and pricing, as well as any technical assistance that customers may require. Huisen take great care of your order from order placing to production plan arrangement and ship by Air or Ocean from China to the nearest port to your assigned place. Even Huisen can arrange your goods delivery to your door upon your request.
Strength
- World-class Quality
- Competitive Price
- Flexible Order Management
- Customized Product
- Initiative Technical Support
Huisen strives to provide you with high quality products and professional services to extend your product value, included demand assessments and full technical support, data archiving. We continually look for ways to maximize the benefits of every product and services that we offer.
About Huisen
Contact
Huisen Technology
Tel: +86-755-2843 5816
Contact: Mr. Gao

Mail to: info@huisen-buzzer.com
eddy.gao@163.com (backup)
Skype: huisen-buzzer

Add: Huibaojiang Building, Minzhi Rd,
Longhua District, Shenzhen,
Guangdong, China